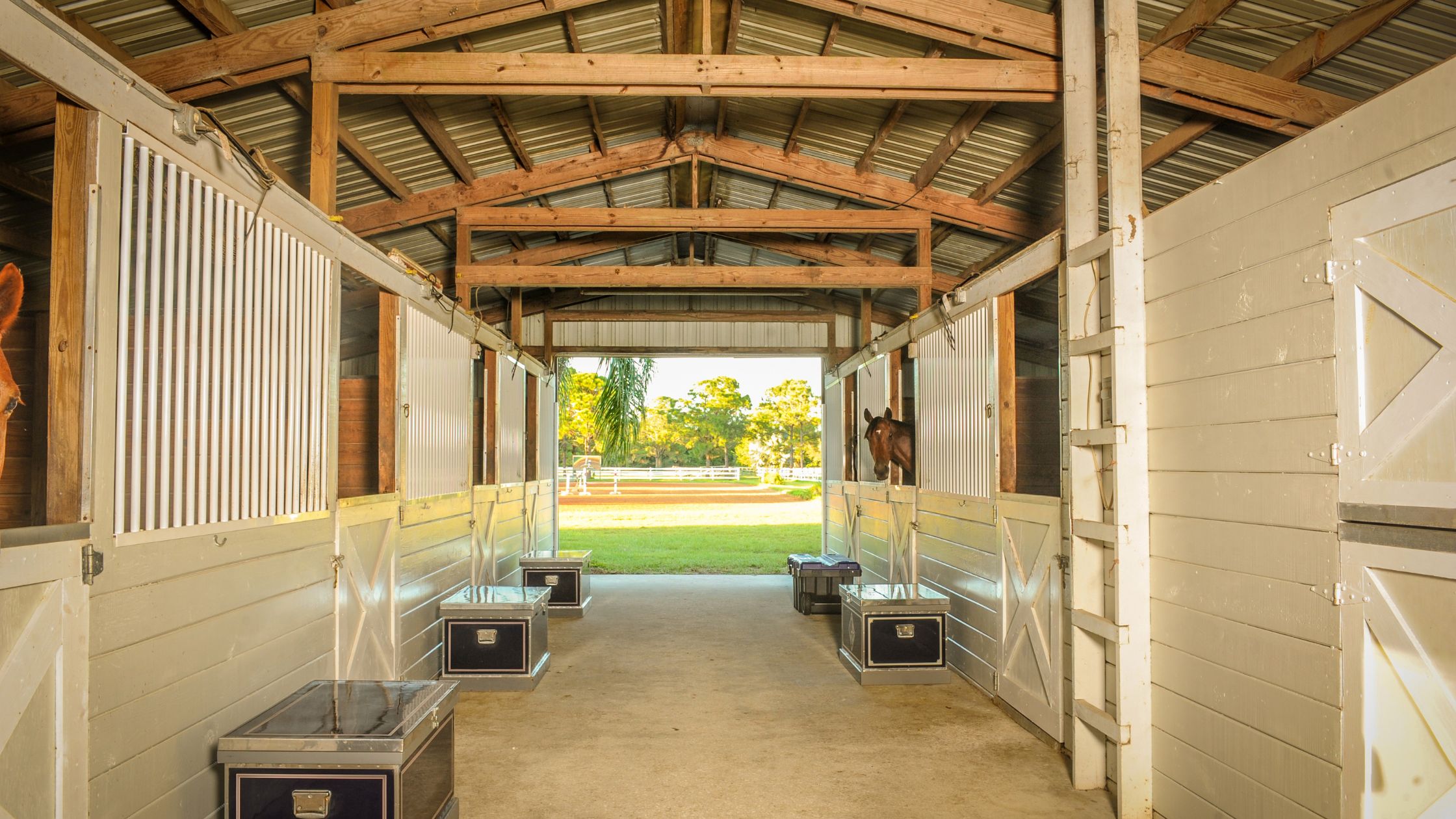 As horse people, we know the barn is often more important than the kitchen! And yet, when an equestrian property is being sold, the exterior of the home is often overlooked.  Working with an Equestrian Realtor can help you market your property to the right buyers, and show it in its best light.
First impressions can make or break a sale
Driveway and exterior
As potential buyers pull up to your home, you want it to shine! Take some time to power-wash the siding, wash windows, repair any chipping paint, and tend to the weeds and flower beds.  Keep the driveway and access to the backyard clear and tidy to highlight the access to your barn and arena.
Enhancing your curb appeal will help buyers view your home in a more favorable light.  If the outside of your home is beautiful, they will be excited to see what it looks like inside.
Riding arena
If your property includes an arena, prepare it for future buyers as well.  Ensure your footing is well-worked, cleared of manure, and free of debris.  Repair any broken fencing and make sure it all works properly. If you have jumps or barrels, set them up to help them imagine riding in the space.
Barn
Every horse person loves a beautiful barn!  Wow your buyers by making your barn the one they remember.  Start with pressure washing and removing all garbage, cobwebs, dirt, and old feed.  Store the all-important bailing twine in a tidy manner.  Keep stalls cleaned daily, highlight storage, hitching posts, and french drains by having them well maintained and clean.  Use bug repellent, fly control blocks, or essential oils to keep it pest free.  You can help buyers feel right at home with a bright, clean, fly-free barn.
Tack Room
Equestrians spend a lot of money, time, and energy to keep their tack clean and in good repair for their horses.  Take the opportunity to show off a well-organized, tidy, and clean tack room for their equipment.  Stage it by putting your nicest tack on display.  Polish saddles and bridles.  Wash water buckets, grain bins, and clean out the grooming box.  Make sure it's bright and picture ready!
Pastures
If you have a pasture, turn horses out before showings.  This will give buyers the opportunity to see all the fabulous work you've done on the barn and highlight its features without being too close to your horses.  Keep pastures tidy and green to highlight them as well.
Main house
Once the buyers drag themselves away from your beautiful barn, you want to impress them just as much with the interior of your home.  Spend just as much time cleaning it top to bottom as you did the barn.  Remove personal items, photos, and collections so they can envision themselves in the home.  Highlight storage spaces by removing unnecessary items and storing them away.  Walking through your home room to room as if you are looking at it for the first time can give you an appreciation for what you could use to organize, clean, repair, or remove before you list your home.
Talk to an Equestrian Realtor today
Listing your home with a Realtor that knows the needs and lifestyle of equestrians can help you market your property to the perfect buyer.  Call or message 801-209-0895 or emilyfuller@emilyfuller.realtor for inquiries.